ACQUIRE
Get quality historical trading data from free data sources
DOWNLOAD DATA
Download quality tick data from free data sources (one is currently provided, additional plugins are in development).
STORE
Store and manage your data in one place for quick access & retrieval
Manage your data
Centralise your data in one place. Tickstory currently supports storage of data in a highly compressed zip format with additional formats in development.
VISUALISE
Charts and data inspector allows you to view and analyse your data.
View your data
View your data via charts and data inspectors to ensure the data is as you expect.
EXPORT
Export your data to your chosen trading system
Export your data
Metatrader, Ninjatrader and Amibroker and custom file formats are supported to handle almost any trading system.
BACKTEST
Accurately test your trading system on your own trading platform
Backtest your trading system
Work directly with your current platform. No need to recode your strategies or learn a new trading system.
Get Quality Historical Data For Free!
We currently source data from Dukascopy with other data sources currently in development.  Right now you can get many years of quality historical tick data that is updated daily and covers:
Forex including all majors such as EURUSD, GBPUSD, USDJPY, USDCHF, USDCAD and many others (total of 60 pairs).

Commodities including Gold, Silver, Crude Oil and many more.

Indices including Dow Jones, S&P 500, NASDAQ, Hang Seng, Eurostoxx 50, FTSE 100, DAX 30, CAC 40, Nikkei, All Ords and other major markets around the globe.

Crypto-currencies including Bitcoin and Ethereum.
Use Your Own Trading Platform
We support exporting tick & bar data to numerous trading platforms out-of-the-box.  Tickstory also supports the ability to define custom file formats, so no capable platform will miss out!  No need to recode all your strategies.  No need to learn a new trading platform.  Our platform support includes:
Back-test in Metatrader* 4 and 5 with 99% Modelling Quality
That's right – test your Metatrader 4 or Metatrader 5 Expert Advisors with real tick data instead of 1-minute broker data.  This difference will truly help you understand whether your EA is profitable or whether you've been wasting your time on a dud strategy (or worse yet, go live with it!)  Tickstory directly exports to Metatrader so you can begin testing your EAs in a few Simple Steps!
Rock Solid Support
We back our software with a wealth of helpful information to assist users.  From Help Manuals to FAQs, instructional videos and to a lively support forum – we've got you covered if you need some help.  We pride ourselves on making sure that our users are not left on their own.
Developed By Trading Professionals
Tickstory is designed and developed by finance professionals.  We've worked in some of the top-tier global investment banks and now we're lending our expertise so traders like you can benefit too.  Our second generation of Tickstory is currently under development and we believe that will set a new standard in trading applications.
But that's not all..
We don't stop there – we're making Tickstory the premier hangout for traders.  Join our community to make Tickstory the place to be.  Now is the time to join and help us make the trading world a better place!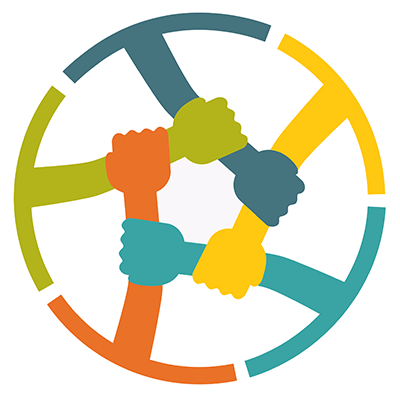 Building a Trader Community
It's not always a friendly world out there for traders but we'd like to change that.  We're hosting a forum where you can express honest opinions about products and services you use as well as discuss trading tips, share resources and anything else that makes you a better trader.  Since 2012 we've walked the talk and provided the community with free software and support and now you're invited to join in so we all benefit from each other's experience!
Online Marketplace
We're setting up our one-stop trader's shop where you can find historical data, trading systems, system reviews and other trading resources.  Got something useful like that historical data you've been collecting?  Share it with the community for credits that can be spent in our shop or (coming soon) make some real income from it!
Download Now
Tickstory is the database for traders.
Download quality tick data, store it and export it at a click of a button.
Download Now
tickstory
Tickstory v1.9.5 has just been released! The most notable changes (other than Metatrader 5 support and 299 U.S. stock symbols we added in v1.9.4), are that this version now implements download queuing and support [...]
tickstory
Tickstory v1.9.4 has just been released! The major update in this release is that Tickstory now supports Metatrader 5 to allow you to back-test with both bar and tick data.  Please see the [...]
tickstory
Tickstory v1.9.3 has just been released! The changes in this version include: v1.9.3.0 (27/02/2019) • [artf333152] New - Add new Dukascopy instruments: COPPERCMDUSD, DIESELCMDUSD, GASCMDUSD, BUNDTREUR, UKGILTTRGBP, DOLLARIDXUSD • [artf356371] Improvement - Remove/Update obsolete [...]
* Dukascopy is a trademark of Dukascopy Bank SA.  Metatrader is a trademark of Metaquotes Software Corp.  Ninjatrader is a trademark of Ninjatrader LLC.  Amibroker is a trademark of Amibroker.com.  All trademarks & logos belong to their respective owners.  We are not endorsed by nor affiliated with any of the mentioned companies or groups.